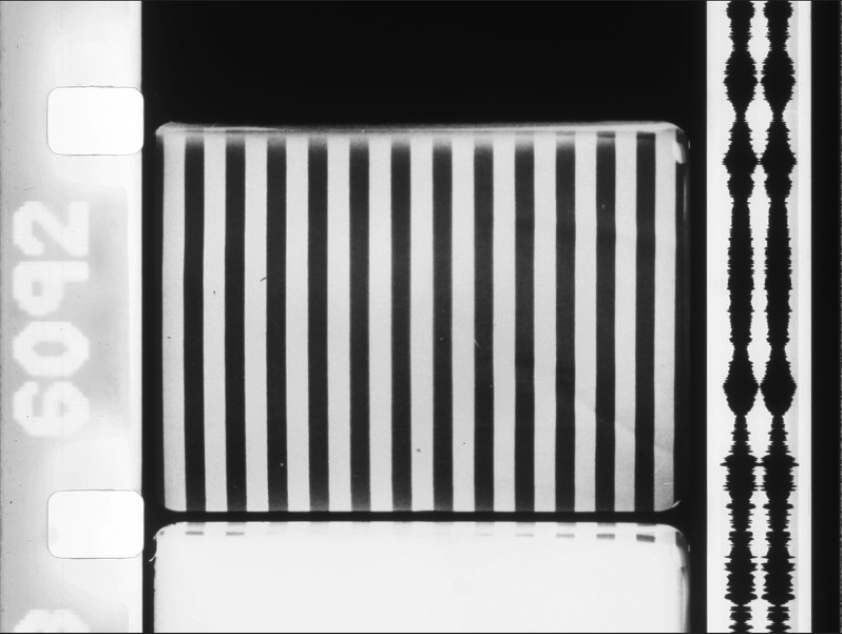 Tribute to Tony Conrad
A special screening in memory of the late-great Tony Conrad (1940-2016) on what would have been his 80th Birthday. Featuring The Flicker (1966), Straight and Narrow (1970), and Film Feedback (1974).
7 March 2020, Close-Up Film Centre
---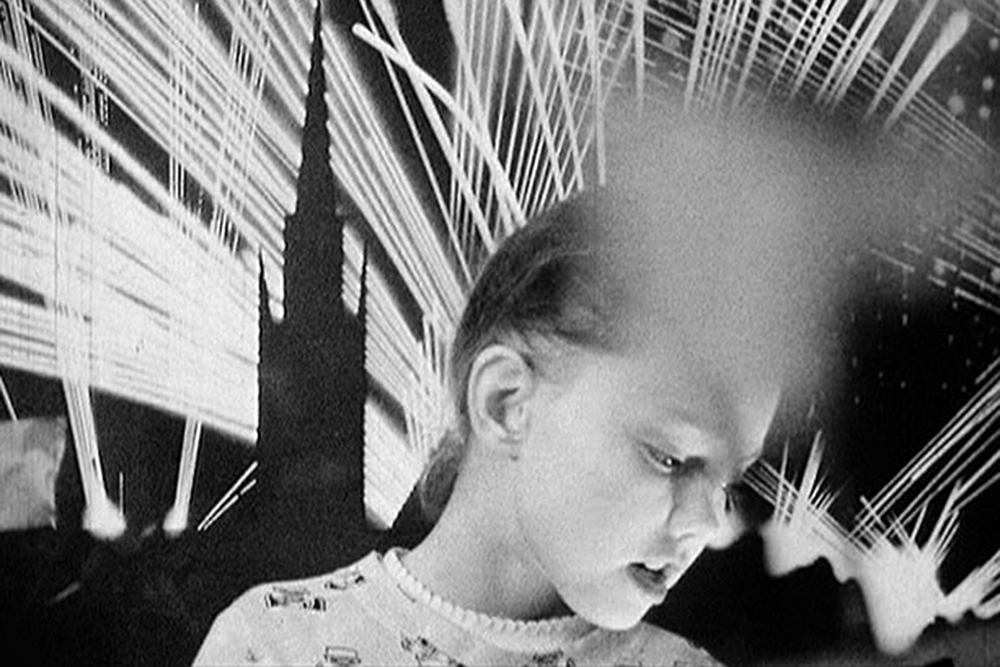 Peggy and Fred in Hell: Folding
In parallel to her collaborative performance with James Richards at Tate Modern, I produced a rare screening of Leslie Thronton's epic Peggy and Fred in Hell cycle (1984-2016) at Close-Up with an introduction by the artist.
19 February 2020, Close-Up Film Centre
---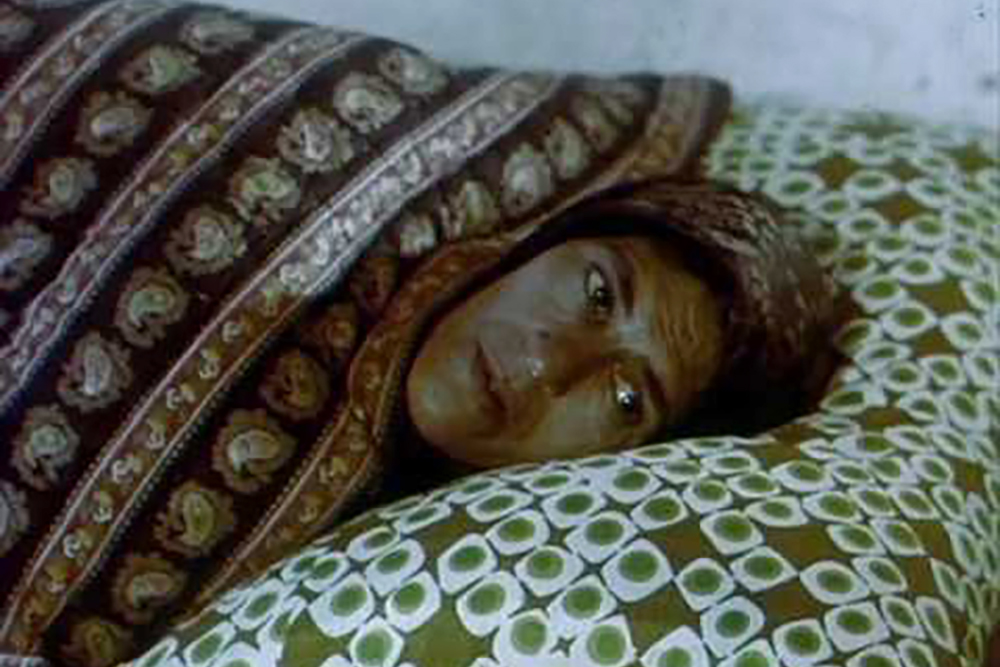 A Simple Event + Saless: Far from Home
Following Jonathan Rosenbaum's presentation of Mehrnaz Saed-Vafa's A House Is Not A Home: Wright or Wrong (2020) I produced a screening of Sohrab Shahid Saless's A Simple Event (1973) with Saeed-Vafa's portrait of the Iranian director, Saless: Far From Home (1998)
16 February 2020, Close-Up Film Centre
---
Jonathan Rosenbaum on Portabella & Saeed-Vafa
In collaboration with artist and curator Winstanley Schtinter and film critic Jonathan Rosenbaum I produced two days of masterclasses by Rosenbaum: one on Iranian filmmaker Mehrnaz Saeed-Vafa and the other on – and in the presence of – Catalan filmmaker Pere Portabella. This special event was programmed to conclude Schtinter's complete retrospective of films by Pere Portabella in partnership with Institut Ramon Llull.
15 – 16 February 2020, Close-Up Film Centre
---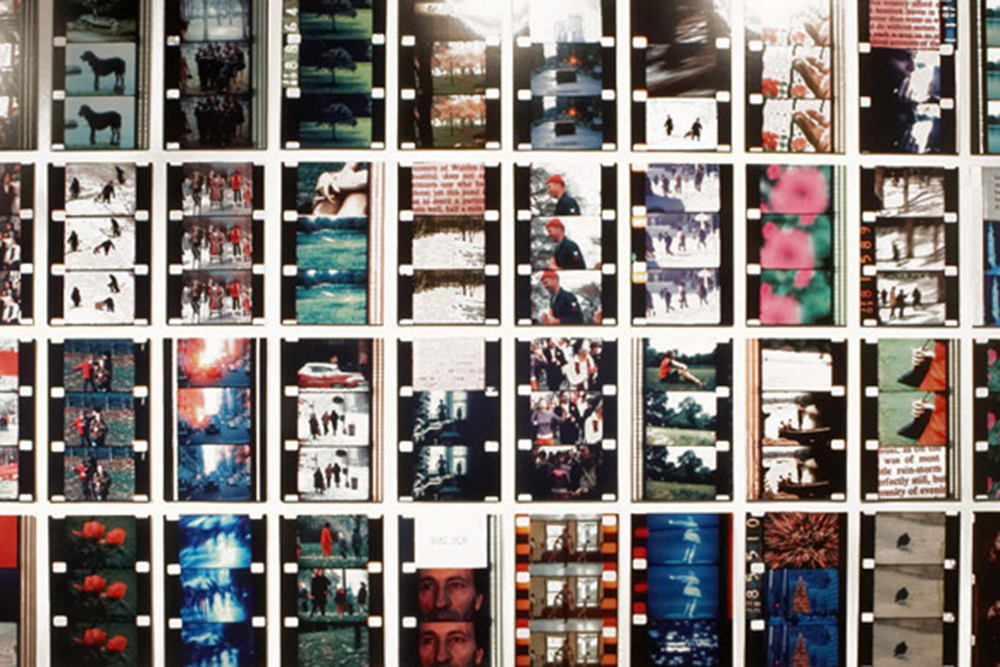 Reminiscences of Jonas Mekas
A film programme remembering the Lithuanian filmmaker Jonas Mekas who passed away in January 2019. Featuring Walden (1969) and As I Was Moving Ahead Occasionally I Saw Brief Glimpses of Beauty (2000). Presented in partnership with the Lithuanian Culture Institute.
19 January – 1 February 2020, Close-Up Film Centre
---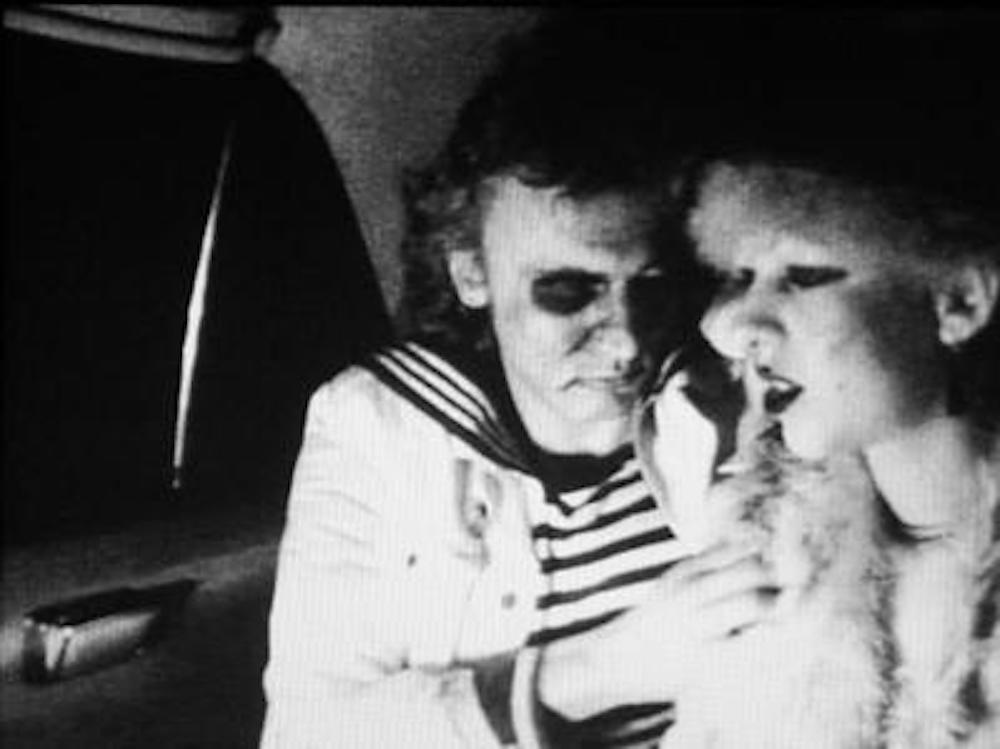 East / West of Berlin
In parallel to retrospectives on Rainer Werner Fassbinder and Jürgen Böttcher – organised to mark the 30th Anniversary of the fall of the Berlin Wall – I produced a programme bringing together a selection of disparate moving-image works that delve into Germany's recent socio-political past. Using the Wall as a starting point these films explore themes of exclusion, statelessness, memory, disappearance, political upheaval and terrorism from the collapse of Germany after WW2 to the aftermath of reunification in the 90s. Featuring the compilation film Germany in Autumn, a programme of West-German experimental Super8 shorts and Thomas Heise's Heimat is a Space in Time.
2 November – 1 December 2019, Close-Up Film Centre
---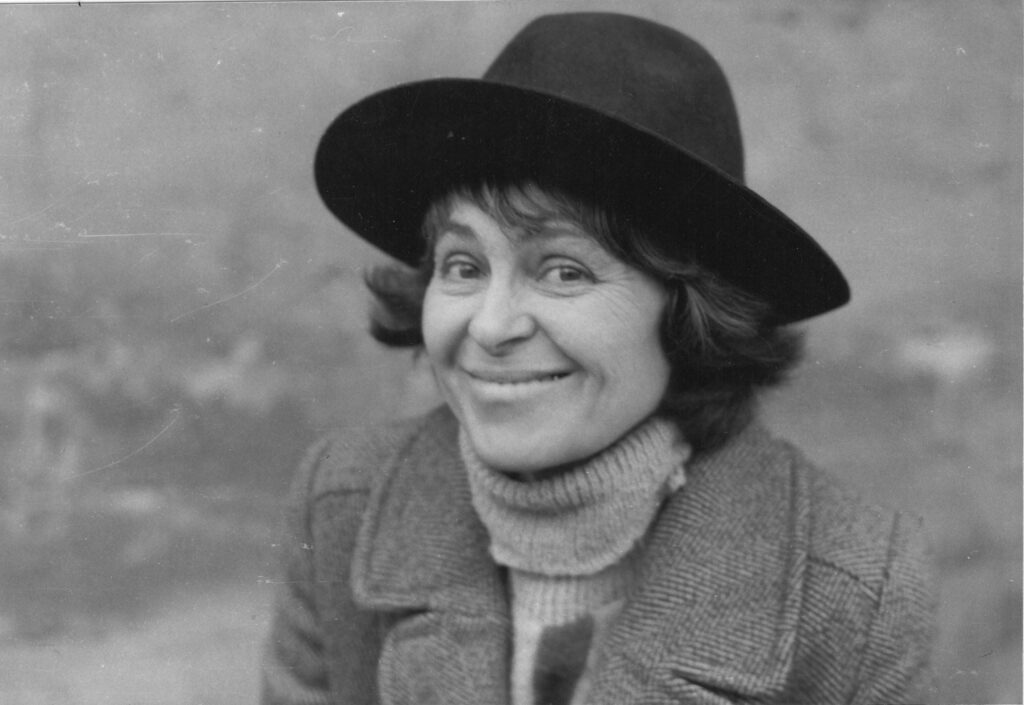 Kira Muratova retrospective
In partnership with the Oleksandr Dovzhenko National Centre I produced a film series in memory of the neglected – Romania born – Ukrainian auteur Kira Muratova with a rare programme of films selected from across her expansive career.
16 – 26 October 2019, Close-Up Film Centre
---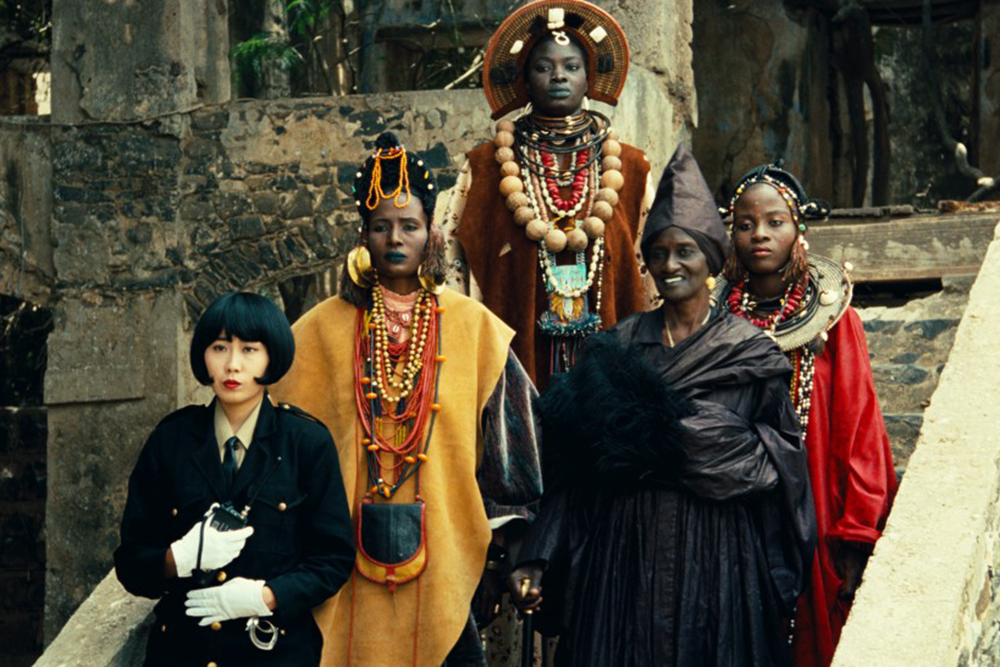 Djibril Diop Mambéty retrospective
I produced a retrospective on Djibril Diop Mambéty featuring the Senegalese artist's two features Touki Bouki (1973) and Hyènes (1992) alongside his mid-length works, Le Franc (1994) and La Petite vendeuse de soleil (1999), all screened in stunning new digital restorations.
5 – 20 October 2019, Close-Up Film Centre
---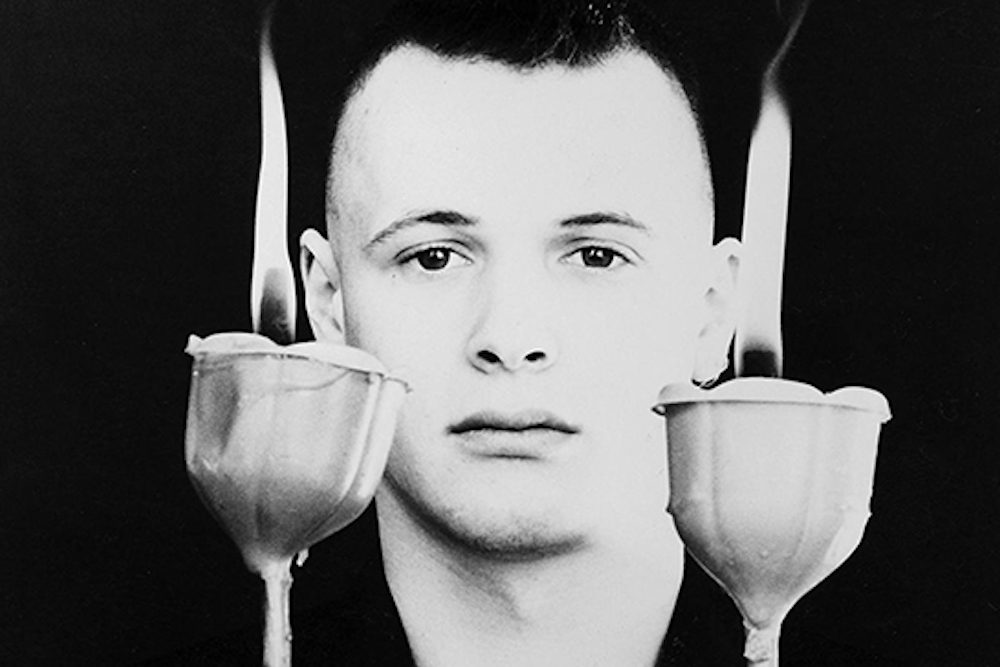 Derek Jarman retrospective
Marking twenty-five years since his passing, and beginning on the cusp of the Autumn equinox, I produced a programme that looks away from Derek Jarman's more well known narrative works to focus on a selection of lesser-screened poetic experiments, screened in new digital restorations by the BFI and LUMA foundation.
18 – 30 September 2019, Close-Up Film Centre
---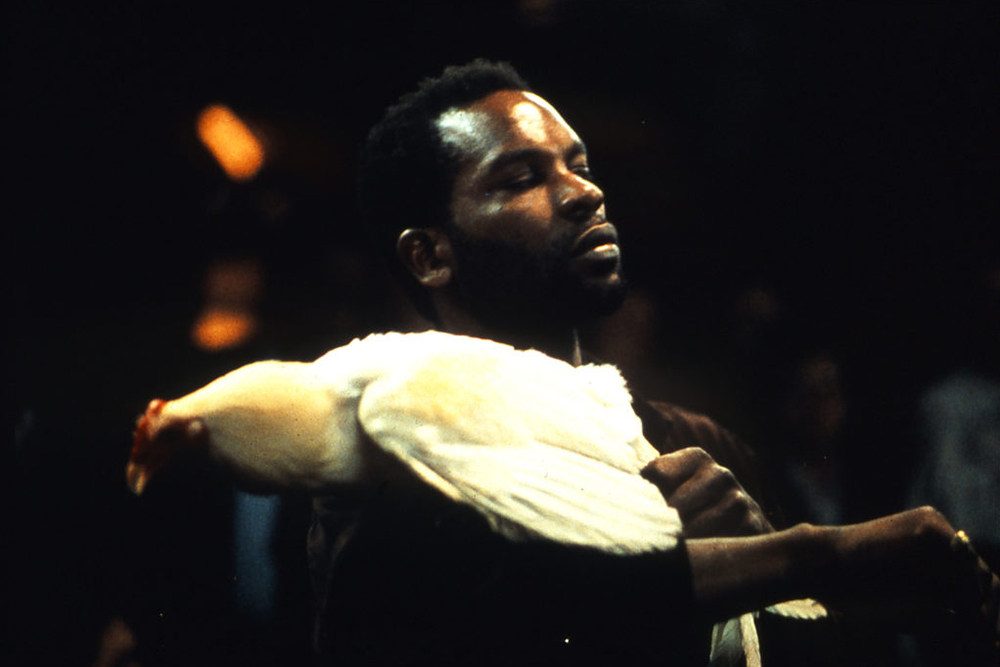 Claire Denis retrospective
Following the release of her film High Life (2019) I produced a retrospective of eight films directed by Claire Denis alongside three features she worked on as assistant director, and a special parallel programme devoted to Jacques Rivette's legendary Out 1 on which Denis also assisted.
8 – 31 July 2019, Close-Up Film Centre
---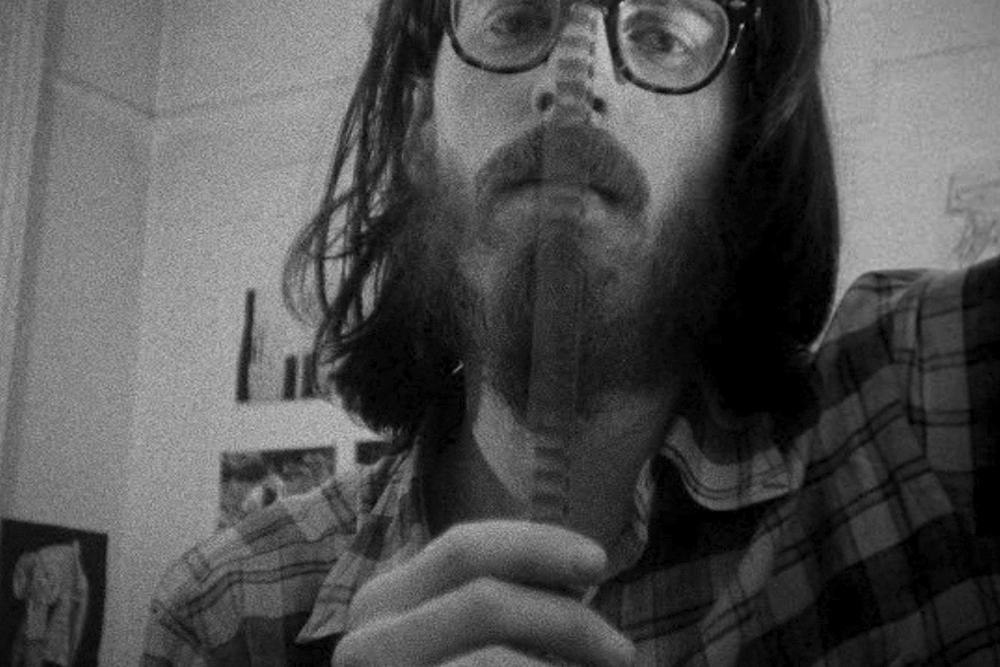 Nick Macdonald: Anarchist Films
In the early to mid 1970s, Nick Macdonald made several political essay films in and around his New York apartment. Influenced by anarchism, the films are unique, personal projects that eschew traditional documentary footage in favour of a sort of bricolage technique in which Macdonald used narration, newspaper cutouts, knickknacks, photographs, guerrilla skits, and wordplay on a letter board to explore such topics as the Vietnam War, Palestine, the Attica uprising, women's liberation, and the anti-war movement. Nick Macdonald was present to discuss his work with Gareth Evans.
9 June 2019, Close-Up Film Centre
---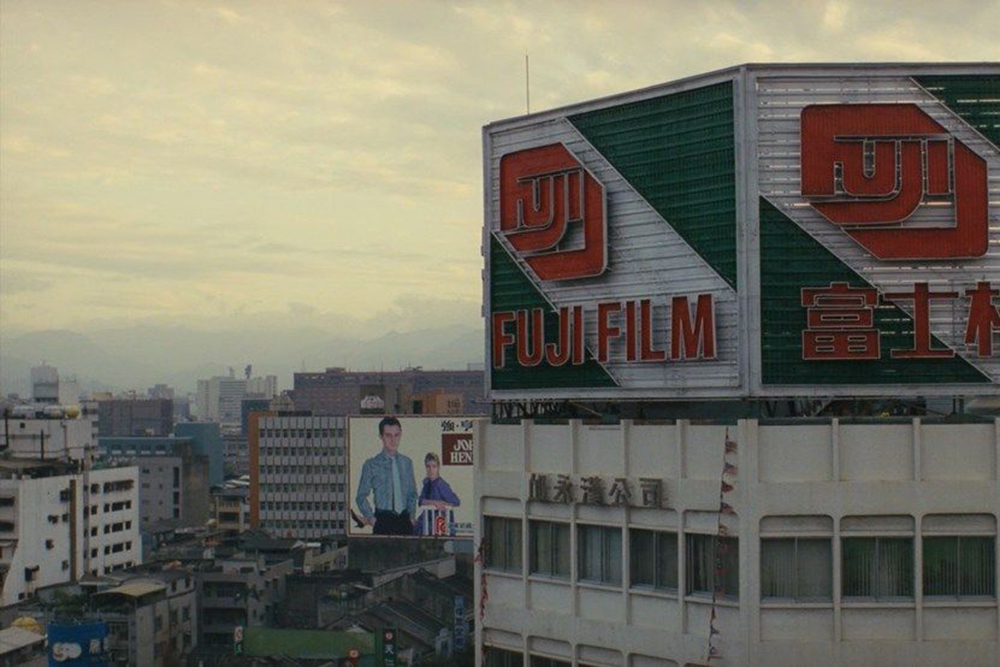 Taipei Stories
In parallel to Aperture Asia & Pacific Film Festival 2019's focus on Taiwanese cinema I produced a programme of thirteen films set in and around Taipei throughout the 20th and 21st Century. Featuring work by Edward Yang, Hou Hsiao Hsien and Tsai Ming-Liang.
1 June – 13 July 2019, Close-Up Film Centre
---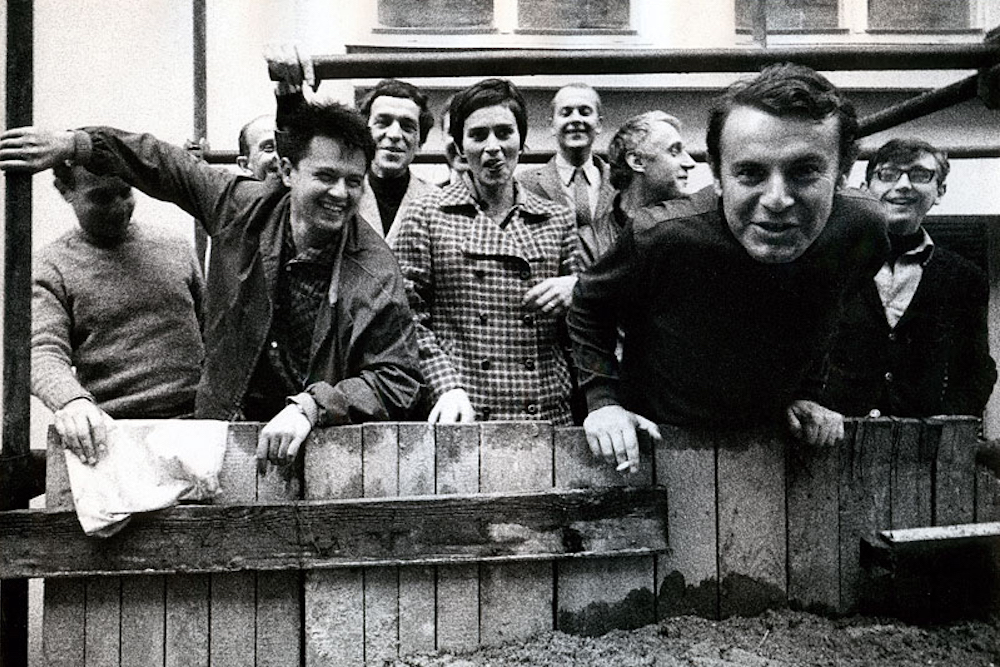 Czechoslovak New Wave
In parallel to organising the UK premiere of Shivendra Singh Dungarpur's documentary CzechMate: In Search of Jirí Menzel at Close-Up, I produced an eleven film programme of masterpieces from the Czech and Slovak New Wave. Featuring films by František Vláčil, Peter Solan, Jan Němec, Pavel Jurácek & Jan Schmidt, Ján Kadár & Elmar Klos, Jiří Menzel, Vera Chytilová, Miloš Forman, Juraj Herz, Juraj Jakubisko and Jaromil Jires.
23 April – 23 May 2019, Close-Up Film Centre
---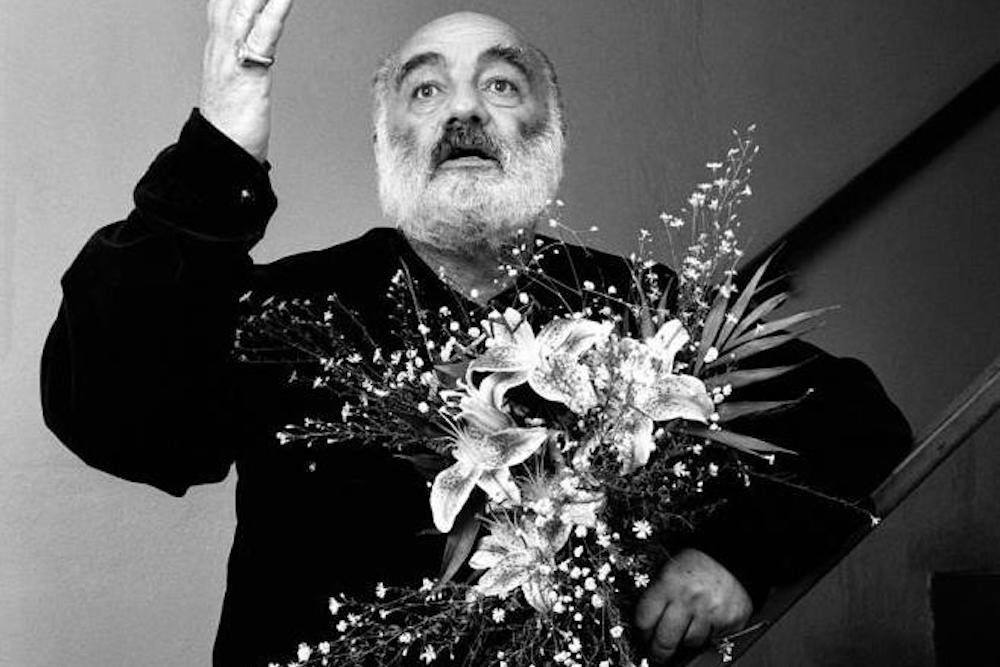 Sergei Parajanov retrospective
A film series presenting Armenian-Georgian artist Sergei Parajanov's four key-features and three shorts, including new digital restorations and 35mm prints, alongside introductions by special guests and a selection of parallel programmes featuring moving-image screenings, performances, talks and discussions, curated in collaboration with Keti Japaridze, Lika Tarkhan-Mourav and Daniel Bird. Supported by the Armenian General Benevolent Union, cARTveli, Life Through Cinema, the Armenian Institute, the Oleksandr Dovzhenko Centre and the Georgian Film Archive.
8 – 9 March 2019, Close-Up Film Centre
---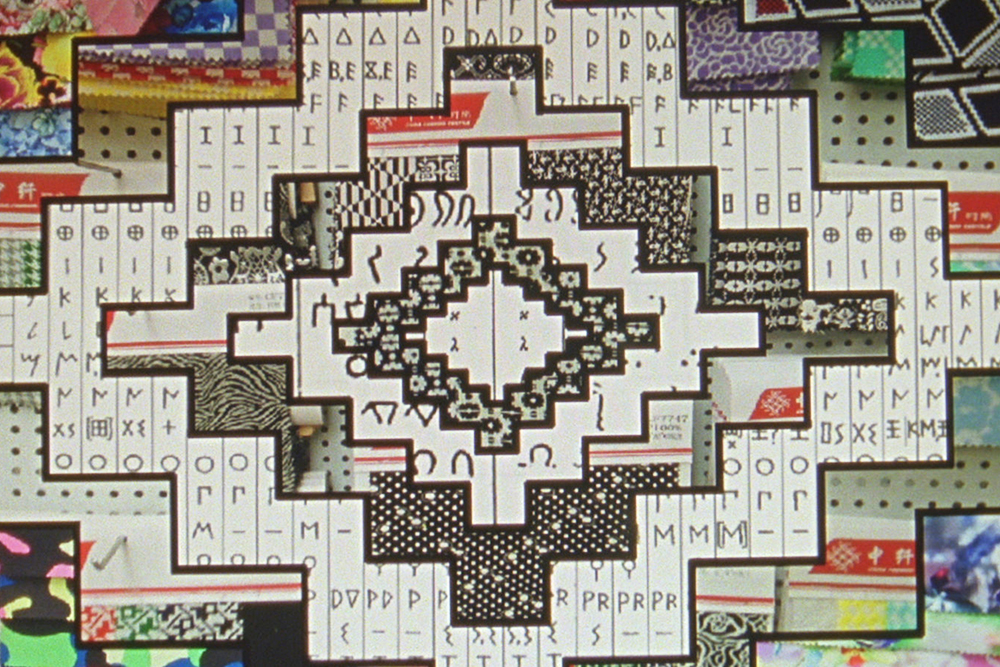 The Films of Jodie Mack
In collaboration with Edge of Frame I produced a two-part programme of films by highly acclaimed experimental animator Jodie Mack. Part one gathered a selection of shorts, illuminating formal and cursory elements shared between fine-art abstraction and mass-produced graphic design; whilst part two presented the UK premiere of her highly anticipated debut feature The Grand Bizarre. Jodie Mack was present for discussions following both screenings. Part of London International Animation Festival 2018.
8 December 2018, Close-Up Film Centre
---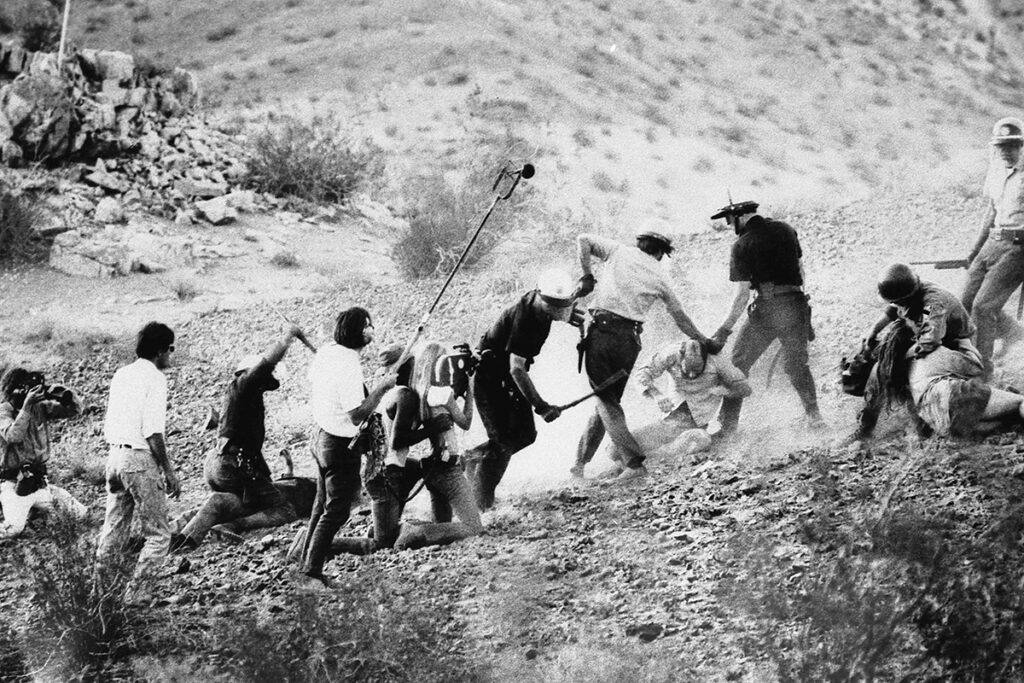 Peter Watkins retrospective
Covering the breadth of Peter Watkins extraordinary body of work this programme presented the radical filmmaker's most well known films. As the centrepiece to the programme, I invited Watkins to Close-Up to introduce the rarely screened theatrical cut of his masterpiece, La commune (2000), and give a masterclass on his filmmaking.
7 – 28 September 2018, Close-Up Film Centre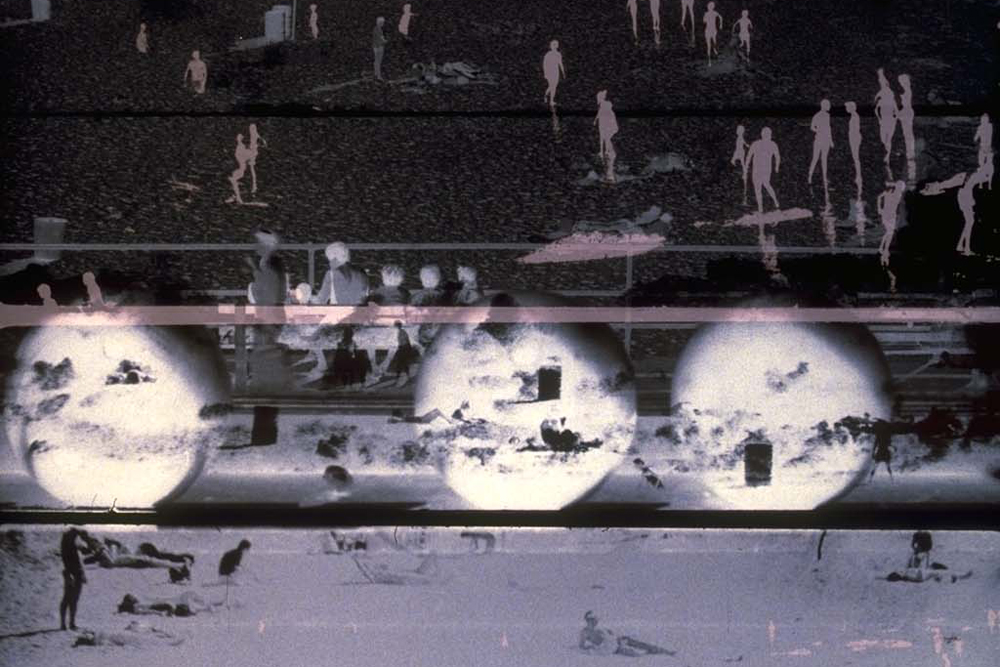 Trouble in the Image: Pat O'Neill
To coincide with the UK premiere of his film Where the Chocolate Mountains at Tate Modern, I produced a programme of films selected from Pat O'Neill's five decade career to be screened at Close-Up with the artist present for a discussion with Herb Shellenberger. A founding father of Los Angeles' avant-garde film scene, an influential professor at CalArts and an optical effects pioneer, Pat O'Neill is best known for his short works from the early 1960's onwards which are highly graphic, layered and reflexive assemblages based on a mastery of optical printing techniques.
25 November 2017, Close-Up Film Centre
---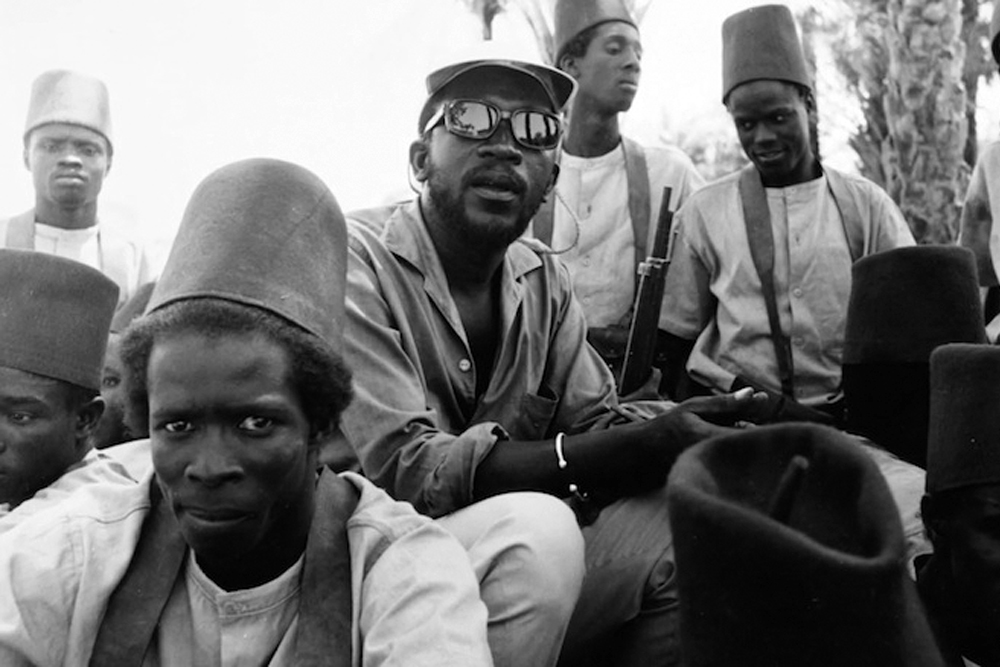 Ousmane Sembène retrospective
For the second part of Close-Up's summer 2017 programme I produced a retrospective on the Senegalese filmmaker Ousmane Sembène, featuring eight of his films on 35mm alongside Samba Gadjigo & Jason Silverman's documentary Sembène! (2015).
15 – 27 August 2017, Close-Up Film Centre
---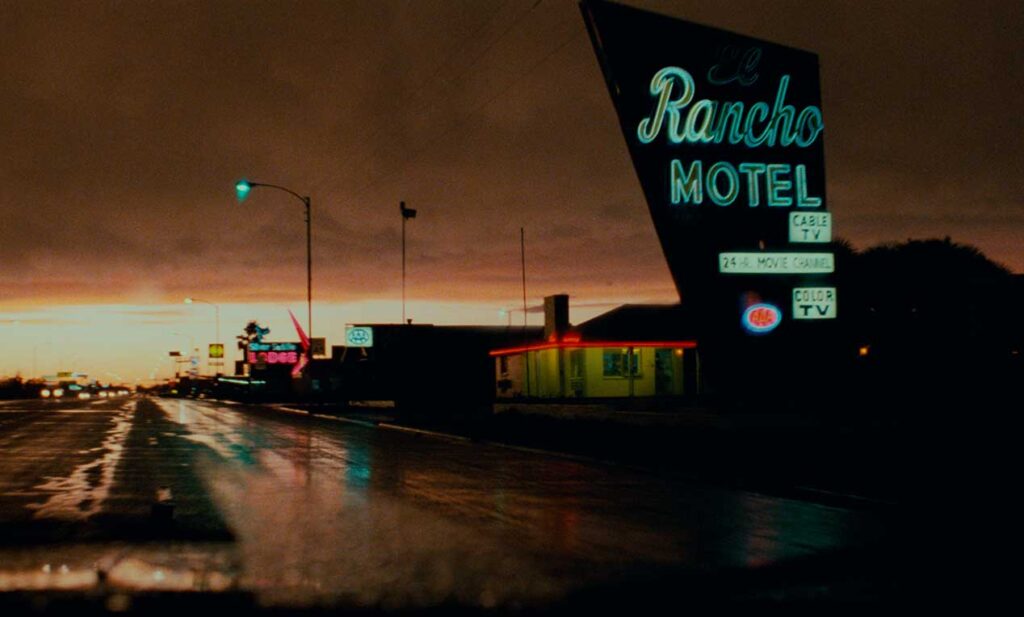 On the Road
For the first part of Close-Up's summer 2017 programme I produced a two-month series exploring the road as a state of mind within late 20th Century American and European independent cinema. Featuring films by Ida Lupino, Jean-Luc Godard, Dennis Hopper, Larry Gottheim & Shelley Berde, Monte Hellman, Terrence Malick, Peter Bogdanovich, Wim Wenders, Werner Herzog, Chris Petit, Kurt Kren, Aki Kaurismäki, Robert Kramer, Sophie Calle & Greg Shephard, James Benning, and Arthur Summereder.
3 June – 30 July 2017, Close-Up Film Centre
---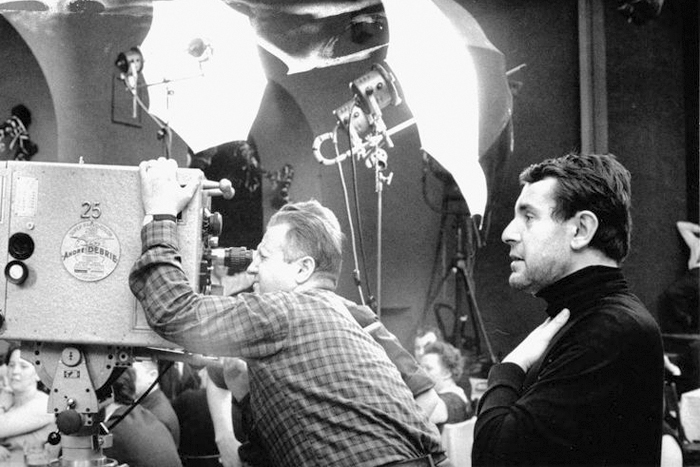 Miloš Forman and the Free Cinema Movement
In collaboration with Czech Centre London, I produced a season focusing on the rejection of established cinematic norms core to the early works of Czech director Miloš Forman and his contemporaries from the British Free Cinema movement. Marking the occasion of Miloš Forman's 85th birthday, and screening mostly from original 16mm and 35mm prints, this programme uncovered the striking and instructive resemblances in the development of Czech and British cinema which evolved on parallel and sometimes interconnecting courses.
22 – 30 April 2017, Close-Up Film Centre
---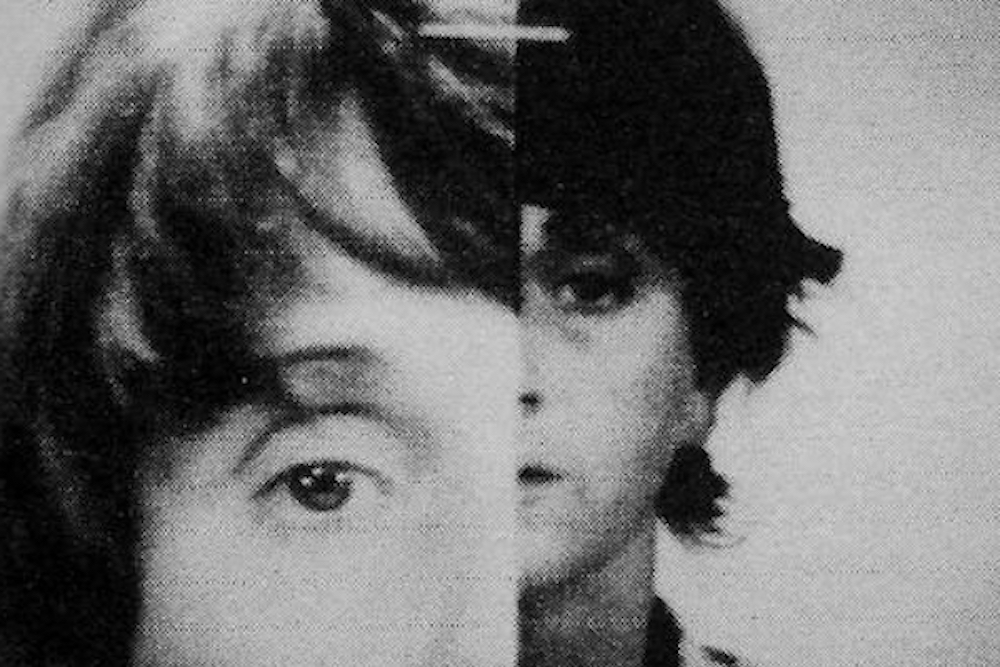 VALIE EXPORT retrospective
A retrospective on the moving-image works of radical Austrian artist and provocateur VALIE EXPORT. In partnership with the Austrian Cultural Forum London, I produced a retrospective of nearly five decades of works, divided into six distinct programmes that included VALIE EXPORT's early short films and videos, performances, feature length fiction films and documentaries. This season presented a cross section of an enormously diverse, frequently controversial oeuvre, and highlighted the artist's commitment to producing challenging, theoretically engaged polemics throughout her technologically groundbreaking practice.
27 – 30 October 2016, Close-Up Film Centre
---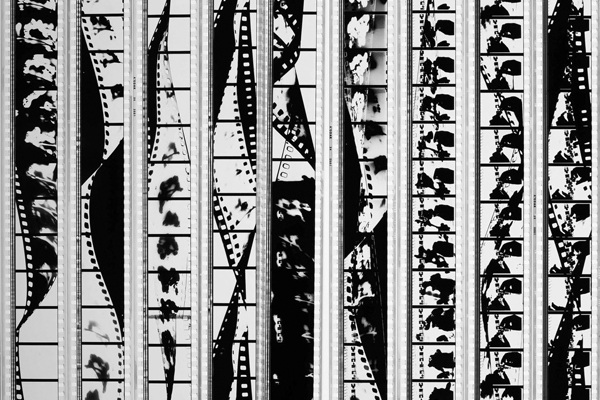 Peter Tscherkassky and Eve Heller retrospective
As part of the 60th anniversary of the Austrian Cultural Forum, I organised the first complete UK retrospectives of the work of boundary pushing Austrian filmmaker Peter Tscherkassky and Austria based, American poetic filmmaker Eve Heller. All these programmes were fully endorsed and co-curated by Heller and Tscherkassky, and both artists were present to participate in discussions with Juliet Jacques.
10 – 12 June 2016, Close-Up Film Centre
---